Beaver Town Council Minutes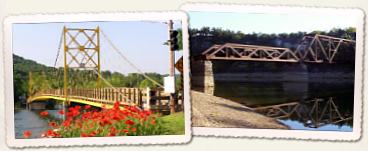 These are true, correct, and accurate copies of the Minutes Books in the Beaver town office. If there is no minute for a particular month, there was no meeting for that month.
The Treasurer's reports are not included because they are not "permanent records" under Arkansas Code and are retained only for three years.
Certified by the Mayor
Beaver
Situated in Carroll County, Arkansas
Town Council Minutes 2021
Town Council Minutes 2020
Town Council Minutes 2019
Town Council Minutes 2018
Town Council Minutes 2017
Town Council Minutes 2010 - 2012
Download Town Council Minutes - 2012 Complete »
Download Town Council Minutes - 2012 through April »
Download Town Council Minutes - 2011 »
Download Town Council Minutes - 2110 »
Town Council Minutes 2000 - 2009
Download Town Council Minutes - 2009 »
Download Town Council Minutes - 2008 »
Download Town Council Minutes - 2007 »
Download Town Council Minutes - 2006 »
Download Town Council Minutes - 2005 »
Download Town Council Minutes - 2004 »
Download Town Council Minutes - 2003 »
Download Town Council Minutes - 2002 »
Download Town Council Minutes - 2001 »
Download Town Council Minutes - 2000 »
Town Council Minutes 1990 - 1999
Download Town Council Minutes - 1999 »
Download Town Council Minutes - 1998 »
Download Town Council Minutes - 1997 »
Download Town Council Minutes - 1996 »
Download Town Council Minutes - 1995 »
Download Town Council Minutes - 1994 »
Download Town Council Minutes - 1993 »
Download Town Council Minutes - 1992 »
Download Town Council Minutes - 1991 »
Download Town Council Minutes - 1990 »
Town Council Minutes 1980 - 1989
Download Town Council Minutes - 1989 »
Download Town Council Minutes - 1988 »
Download Town Council Minutes - 1987 »
Download Town Council Minutes - 1986 »
Download Town Council Minutes - 1985 »
Download Town Council Minutes - 1984 »
Download Town Council Minutes - 1983 »
Download Town Council Minutes - 1982 »
Download Town Council Minutes - 1981 »